NFTC's Supply Chain Working Group
Through its Supply Chain Working Group, the NFTC works with government and private sector partners to advance policies that support the resilience and stability of global supply chains.
The Supply Chain Working Group's Priorities Include:
U.S. Supply Chain Initiatives and Buy America(n): Advocating for the development of domestic policies aimed at preventing supply chain disruptions, bolstering critical supply chains, investing in shared supply chains and encouraging friend-shoring and near-shoring. Advocating that U.S. domestic incentives and Buy America policies must be consistent with U.S. trade obligations and be evaluated with a focus on maximizing procurement and investment opportunities for U.S. companies in global markets.
Trade Facilitation: Prioritizing the development and inclusion of best practices and gold-standard commitments on customs and trade facilitation in future trade initiatives and ensuring the implementation of these measures in existing agreements.
Anti-Counterfeit: Elevating the critical role that governments play in identifying tools to allow the private sector to act more efficiently, developing consistent, transparent and global industry standards, and pressing major trading partners to enhance their anti-counterfeit strategies.
Forced Labor: Engaging with stakeholders to ensure that policies and regulations designed to to address forced labor in supply chains are well-crafted, transparent and implementable.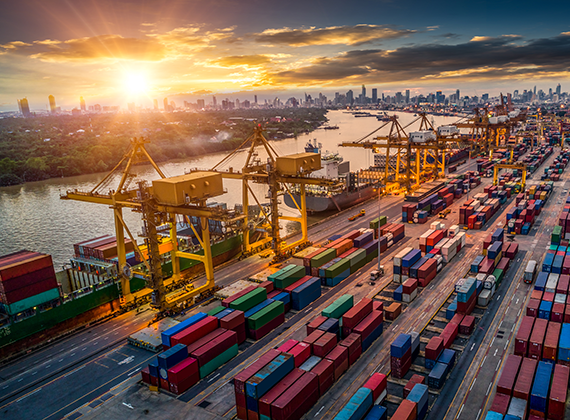 De Minimis: A Vital Tax Exemption
The NFTC is committed to supporting policies that help U.S.-based businesses reach consumers, navigate complex supply chains and manage rising costs in the global economy. That's why we are working to ensure that the thousands of American small businesses that use a vital, Congressionally supported tax exemption knows as de minimis can maintain access to it.